Hollywood tells Texas what to do on transgender bathrooms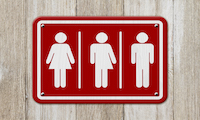 Almost 140 entertainers sent an open letter urging Texas to reject legislation that would strike down transgender-friendly bathroom policies in public schools, government buildings and city ordinances.
McCain votes with Democrats against Mulvaney as OMB director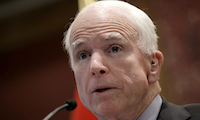 A simple majority was required for confirmation, and the vote was along party lines, with the exception of Sen. John McCain, R-Ariz. McCain, chairman of the Senate Armed Services Committee, said Wednesday his decision to join Democrats in opposing Mulvaney, R-S.C., stemmed from Mulvaney's insistence for firm spending limits on the Defense Department.
Today's Edition Sponsored By:
Pope Francis jumps into pipeline dispute
Pope Francis insisted Wednesday that indigenous groups must give prior consent to any economic activity affecting their ancestral lands, a view that conflicts with the Trump administration, which is pushing to build a $3.8 billion oil pipeline over opposition from American Indians.
Mexican national arrested by immigration officials charged with assaulting federal agen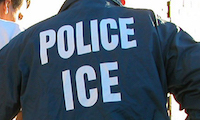 Federal authorities on Tuesday filed felony assault charges against the Mexican national arrested by federal immigration agents last week on Northwest Austin.
Today's Edition Sponsored By:
First Wells Fargo, next Seattle's pension fund? Activists target investments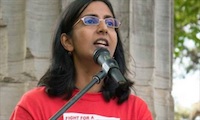 Fresh from their victory getting the Seattle City Council to dump Wells Fargo for lending to the Dakota Access Pipeline developers, climate activists now want to go a step further and get the city to divest employee pension funds from fossil-fuel investments.
An Immigration 'Hardliner' Confesses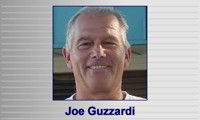 I admit right up front that when the subject is immigration, I'm what the media loves to call a "hardliner." When or why journalists came to embrace hardliner as their preferred word to describe Americans who believe in enforcing immigration law, I'm not sure.
Unaccountable Journalists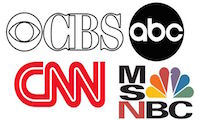 The Trump administration is less than a month old, and former Army Lt. Gen. Mike Flynn, the brand-new national security adviser, has resigned. This matches the picture the anti-Trump media want to paint right now: Chaos. Disarray. Amateur hour.
Today's Edition Sponsored By:
Texas Sheriff Nearly Releases Illegal Alien Child Molester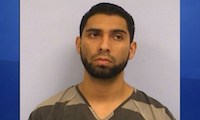 The near-release of a man from the Travis County Jail who was charged with repeatedly sexually assaulting a 9-year-old girl intensified calls Tuesday for Sheriff Sally Hernandez to reverse a new policy that places strict limits on which inmates will be held for federal immigration checks.
Love racing? Join GOPUSA in sponsoring Bobby Eberle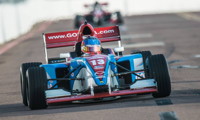 Bobby Eberle is working his way up the Mazda Road to Indy, but he needs your help. Please join GOPUSA in supporting Bobby. With your organization as a partner, you can bring together your love of racing and conservative politics.
Copyright 2000-2016 www.GOPUSA.com
A Division of Endeavor Media Group, LLC
P.O. Box 981354
Houston, TX 77289